Timothy Hart, Reach Out Communications, President
Hi, I'm Timothy Hart, a local pastor here in New Jersey. I'm also the president of Reach Out Communications.
I wanted to share a few words with you about a dear friend of mine and colleague, Coach Wendy Stevens. I started working with Wendy when I was the video director for local guerilla marketing, a company that she started with Jay Conrad Levinson, a father of guerilla marketing. I want to share with you a few words about Wendy's integrity, every business deal and everything that I've done with Wendy, she has been a person that has given her all and has always produced results. I know there were a few rumors about Wendy. But the reality was is that Wendy had open heart surgery and during that time that she had open heart surgery, she gave local guerilla marketing back to Jay Conrad Levinson, and to one of his directors, and I just wanted to set the record straight, saying that I worked with her for a very long time. I still work with her on all of her video consulting and executive consulting projects, as she still works with people truly strategizing with them to help their business and also help them and all of their endeavors.
So please see this video is exactly what it is and that's me vouching for her and her intent.
Other Sources:
Maryland was building a dynasty, a national powerhouse, jam packed with All-American players, and Wendy had never even played the sport before. But through ability, tenacity, and her whatever it-takes determination, Wendy not only walked on to the team, she became an All American as well as Captain and Most Valuable Player for the National Champion 1986 University of Maryland Women's Lacrosse Team. – Gold Stars
https://www.goldstars.com/speakers/stevens_wendy.html
We've been talking to a world-class champion, Wendy Stevens. She's now a guerrilla marketer taking people to places they don't even know that they can go. You can see she was building teams and even the teams she builds, she's using all the seven steps from the Culture Code Champions, the seven-step process to scale and succeed in business, in sports and in whatever you're doing. I'd like you all to take it with you. Let's go make heroes and let's make our culture count. – Culture Code Champions
About Wendy Stevens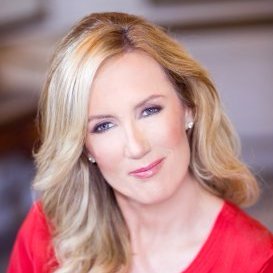 Renowned Guerrilla Marketing Expert, Wendy Stevens has coached and trained more than 80,000 people in 136 countries to master the art of Guerrilla Marketing, lead generation, and sales. She was the creative executive producer and marketing consultant launching podcasts for America's #1 brain doctor, Dr. Daniel Amen and Tana Amen. Brain Warriors Way has successfully achieved and exceeded 2 million downloads in 2 years.
She launched her first podcast in 2014, Guerrilla Marketing to Women, to New & Noteworthy status on iTunes. Stevens has also consulted, launched, and marketed shows for Dr. Daniel Amen, Sharon Lechter, co-author of Rich Dad, Poor Dad, and Matthew Knowles, the father of international music sensation, Beyonce. In October 2000, Stevens was one of the first 200 Google AdWords Certified Specialists catapulting her Guerrilla Marketing career.
Where You Can Find her?

Website: Platinum Podcasts
LinkedIn: https://www.linkedin.com/in/coachwendystevens/
Facebook: CoachWendyStevens
Twitter: @wendystevens